If you have recently traveled by boat or on foot to the outlet dam, you have seen significant enhancements to the wooden footbridge that spans the rocky stream.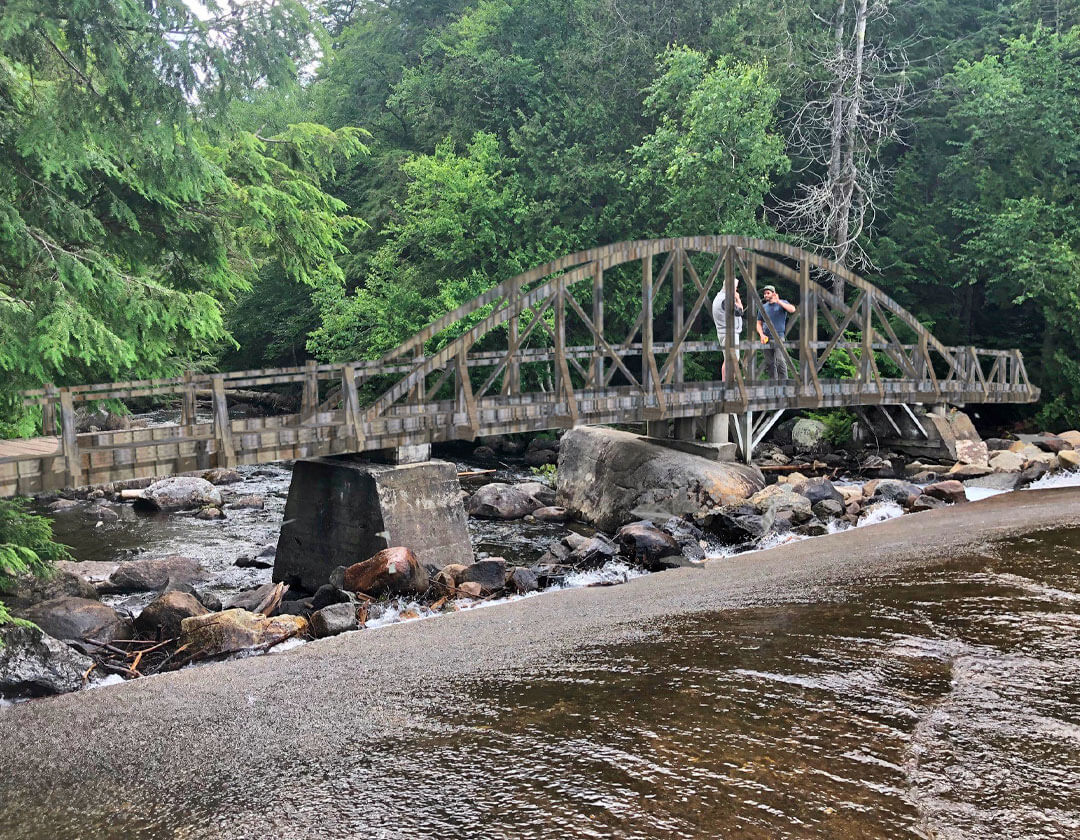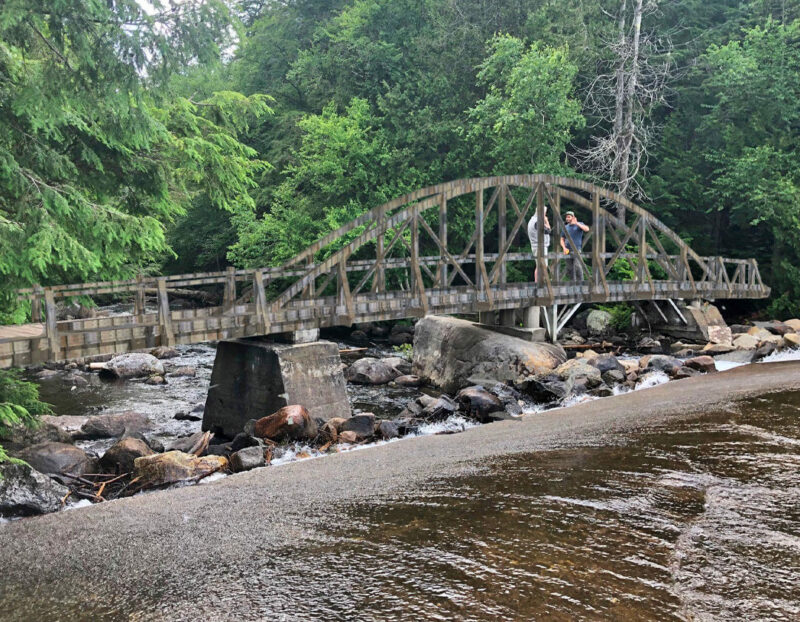 It is not widely known, but the dam, footbridge, and four acres of surrounding property are not public. They are privately owned by the Shore Owners' Association of Lake Placid. On August 22, 1893, the SOA purchased the outlet dam from a downstream mining company to protect the water quality and level of the lake. To this day, the SOA is privileged to serve as the steward of the dam and footbridge. That responsibility requires regular safety inspections, the most recent of which revealed that, for the footbridge to remain open, it was necessary to install safety railings along the portion of the walkway that spans the outlet brook.
The SOA took immediate action. A design was developed to provide protection for hikers year round and cross-country skiers traversing in the winter. The arched truss at the center of the bridge allows for the entire load of the new material to be transferred to the piers so that the structural integrity of the existing bridge would not be compromised. The new wood will soon weather to a natural gray finish.
The architect was inspired by several bridges in and near the Adirondack Park. The design was intended to be a celebration of place, blending the natural environment with an artistic means of safe passage over the rocky waters. A recent visitor to the site said it well, " It is pleasing to the eye; rounded like the mountains. I am pleasantly surprised".
The SOA hopes that others will agree as they safely enjoy this iconic property throughout the seasons and in the years to come.