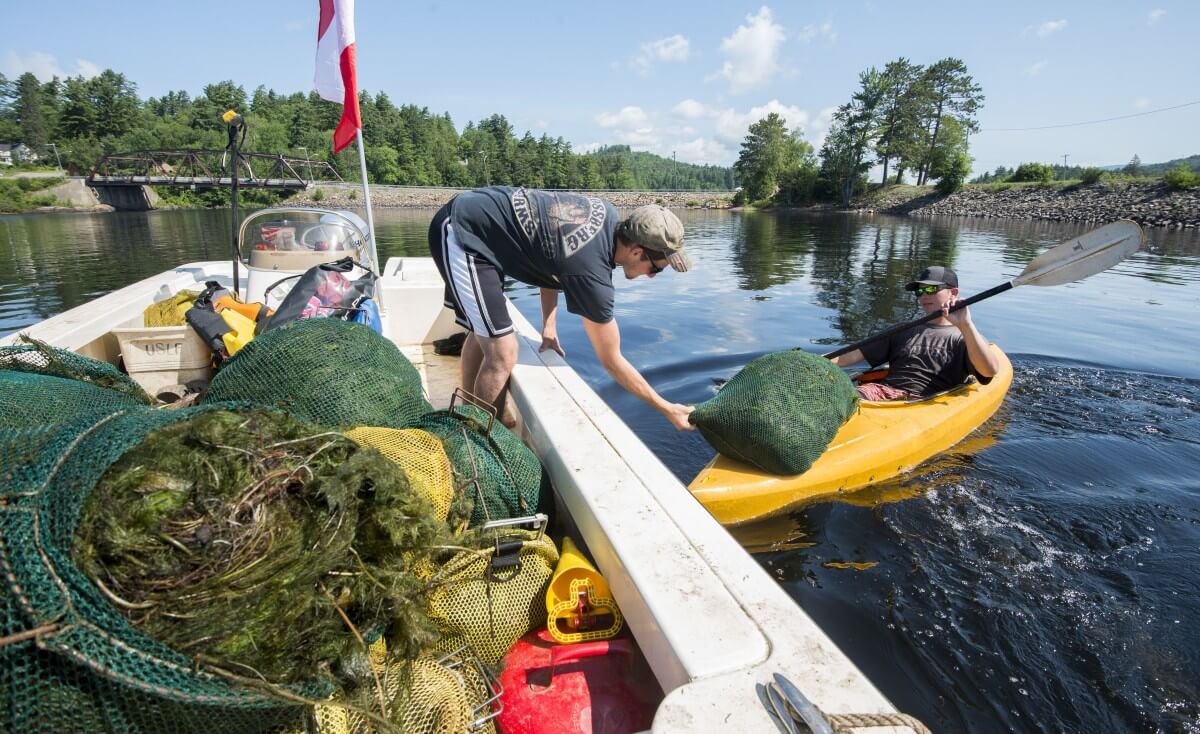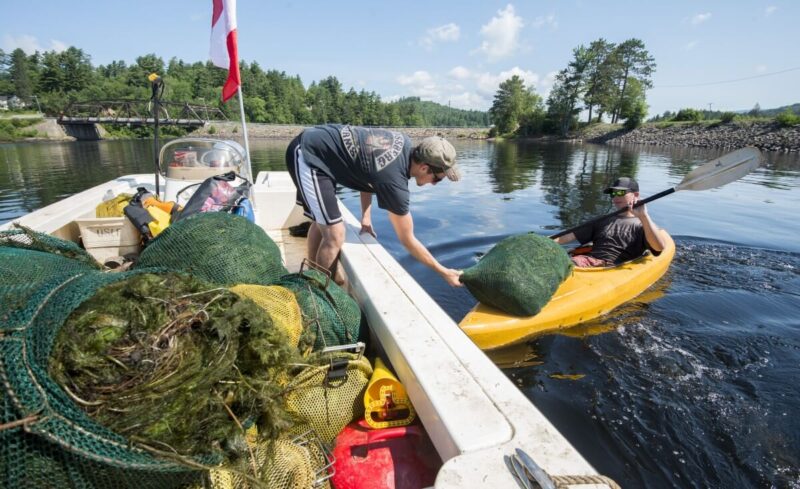 Diver hand harvesting Eurasian watermilfoil
Lake Placid faces the serious challenge of invasive species, non-native plants and animals that can crowd out native species. Once they establish themselves in a lake, it is extremely difficult to remove them. Variable-leaf Watermilfoil (milfoil) was first detected in Paradox Bay in 2009. Since then, the SOA has taken a two-pronged approach to preventing further spread.
The SOA employs lake stewards to inspect boats seven days-a-week at three Lake Placid launches — the Department of Environmental Conservation (DEC) launch. Village launch, and Decontamination Station. Every summer, the SOA hires professional divers to harvest the milfoil and inspect for further spread.
Communities that fail to take persistent action to prevent and control invasive species suffer dire consequences:
Water becomes unsuitable for drinking, swimming and boating
Native plant diversity declines
Fish and invertebrate populations decline
Mosquito populations increase
These consequences destroy the natural habitat of a lake and adversely impacting the vibrancy of the community.
Please help the SOA control the spread of invasive species by donating to Keep Placid Pure.
This tax-deductible 501(c)(3) fund is used exclusively for programs and services that protect the health of the Lake and its shoreline.